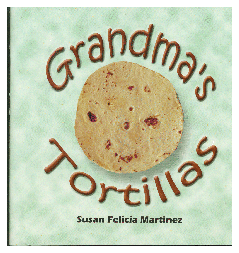 September 2003
Achievement Profile: David Nunan
Jo Gusman on Raising Literacy Skills in Elementary ESL
Multiple Perspectives on Plagiarism?
Grandma's Tortillas: Book Review

/ Index /
/ Letters /
/ Search /

Subscribe
for free!


September 2003
Achievement Profile: David Nunan
Many of the participants at the CLD Institute, held at Garden City Community College, were teachers from Garden City schools, taking advantage of the proximity and relevance of this learning opportunity organized for them by Dr. Linda Trujillo, Title III Coordinator for Garden City's USD 457. A good number of attendees also traveled from as far away as Lawrence, Kansas, to the east, and Torrington, Wyoming, to the west. I spent both days in a room with about 40 elementary school teachers from the Garden City area, learning about "Elementary Education Sheltered Instruction," facilitated by Jo Gusman, of the Sacramento, California, school system....
Report from Garden City's Diversity Institute
David Nunan has published over 100 books and articles in the areas of curriculum and materials development, classroom-based research and discourse analysis. He served as President of International TESOL from 1999 to 2000. His efforts have raised the level of consciousness among many ESL/EFL professionals regarding how to determine the effectiveness of classroom activities and how to make discussions of teaching more realistic and more constructive...
Multiple Perspectives for Plagiarism?
Some of the postings on plagiarism have treated it as a moral issue instead of as a cultural norm, a perspective that in the age of Internet "public domainness" can diminish the credibility of and respect for the teacher, especially when doing so contradicts the every day life experiences of our students...
Grandma's Tortillas: A Book Review
The walkway at this summer's Migrant/ESOL conference in Wichita, Kansas, was filled with publishers' booths, and I did my best to visit at each one. But perhaps the most intriguing booth was simply titled "Grandma's Tortillas"...