Achievement Profile: Rita Zeinstejer
Empowering Learners Through Web Activities
Rita Zeinstejer believes in the Web as a positive force in the English language learning and teaching process. From her vantage point in Buenos Aires, Argentina, she is able to appreciate the relevance of Internet technologies which empower learners. ESL MiniConference Online is honored to share with our readers around the world Rita Zeinstejer's insights from her experience as an English language teaching professional.

Some Rita Zeinstejer links:

Rita Zeinstejer's Home Page (www.zeinstejer.com)
Asociacion Argentina de Cultura Inglesa (www.aaci.org.ar)
BRAZ-TESOL (www.braz-tesol.org.br/)
Cambridge ESOL Online

(www.cambridge-efl.org.uk/)
17th ARTESOL Convention:Teachers Make the Difference (June 27-28, 2003)
E-mail Rita Zeinstejerfi (Rita@zeinstejer.com)
An ESL MiniConference Online interview
with Rita Zeinstejer: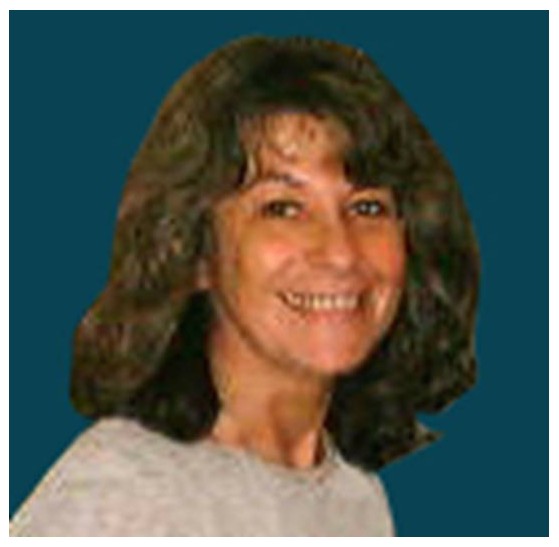 What is your main ESL activity now? What are your principal projects, and what is on the back burner?
I am an EFL teacher with 30 years' experience teaching English at all levels, mainly preparing students to sit for for Cambridge FCE and CAE. I am also a Cambridge Oral Examiner in my Institute, only centre for Cambridge exams in the area, with 2,500 students of English as a foreign language. I am Area Manager for Advanced Courses, and Self Access, Laboratory and Multimedia Coordinator. Being a strong believer in the importance and benefits of adopting the computer as an indispensable tool for language learning, both for information and for communication purposes, I have given several PPT Presentations on ICT (Information and Communication Technology) and CMC (Computer Mediated Communication) in my place, and in Brazil, after having travelled to Cambridge in August, 1999, for a course on the use of computers for Language Learning. I have also participated in online Congresses : Global Day 5, EV Online 2002, Networking 2002, and am now member of online Communities of Practice, aimed at doing research on Computer Mediated Communication Tools for Language Learning. I also coordinate the CALL SIG in my area, focusing now on the use of asynchronous CMC tools.
At the moment, I am organizing a course for EFL teachers on the use of ICT for EFL purposes, and next month I will give a Powerpoint Presentation on: "Vindicating Chat -- Integrating Chat into the EFL Classroom".
How did you start your ESL career? Who influenced your decision? What were some important formative experiences in the early stages of your development?
Since very young -- a teenager, in fact, attending secondary school -- I have felt an urge to communicate with people abroad. At that time (about 40 years ago) the only option was through writing letters. I had several "penfriends" from different countries and delighted in exchanging "culture": ideas, customs and personal habits, as well as new vocabulary and everyday English structures which I realized I could not possibly pick up from the contrived language published in textbooks or taught through formal, unappealing methods aiming at passing on instruction. I chose to become a teacher of English because I loved "teaching" and because I loved "English", but did not ever foresee that one day I would be able to add to these pleasures my fever to communicate more easily through a medium like the computer, and interact with live people from all over the world in real time, from my desk in my room at home.
What are the four or five language/culture backgrounds with which you are most familiar as a teacher? Which ones are you familiar with from the perspective of a language learner yourself? What insights have you gained in how to meet the needs of English learners from these cultures and language backgrounds?
Unfortunately, living in Argentina, a country situated far away from English speaking areas, where native speakers of the language are very rarely met on the streets -–save for Buenos Aires, the capital city-- has made it very difficult for me and for most EFL teachers in Argentina to gain experience in teaching other learners from different cultures. However, the insight gained in so many years' experience has helped me understand the barriers, difficulties and errors learners need to overcome, as well as the different sources of motivation teachers have to resort to, to be able to sustain the interest in learning a language which will only be "heard" in films and on TV. Hence the crucial importance of the advent of CALL (Computer Aided Language Learning), making active and authentic use of the information on the Internet and of the possibility of communicating with other learners and teachers anywhere in the world.
If you had to give three pieces of advice to a new ESL teacher, what would they be?
1- Do not ignore the computer as a tool: even as a complement to face-to-face instruction it is the most versatile of tools available, combining the richest source of information with the fastest, easiest, cheapest medium of communication, both synchronously and asynchronously.

2- Foster independent learning by talking with your students on the importance of their taking up responsibility for their own personal development, and emphasize the benefits of understanding and choosing the way they learn best, to apply these methods in their everyday life.

3- Understand your students. Listen to their needs. Encourage them by stressing their assets and minimizing their weaknesses.
What do you see as the most important issue facing the ESL/EFL teaching profession today?
Assessment. The diversity of criteria due to subjectivity overwhelms me. Achieving standardization in evaluating learners and devising tasks which will successfully measure level of attainment is one of the most demanding jobs a language teacher needs to get trained in.
Interviewed by Robb Scott
2003 ESL MiniConference Online