Charlie Mickelson directs the Ohio Program of Intensive English (OPIE) at Ohio University, and oversees a number of Ohio University's development programs, including several in Japan. He shared insights from his experience as an ESL teacher, trainer and administrator, in this recent interview.
Some Charles Mickelson links:
Charlie Mickelson's Home page at OPIE
The Ohio Program of Intensive English (Athens, OHIO)
The Ohio Program for English Language Teaching (Kasugai, JAPAN)
The United States Peace Corps
An ESL MiniConference Online interview
with Charlie Mickelson: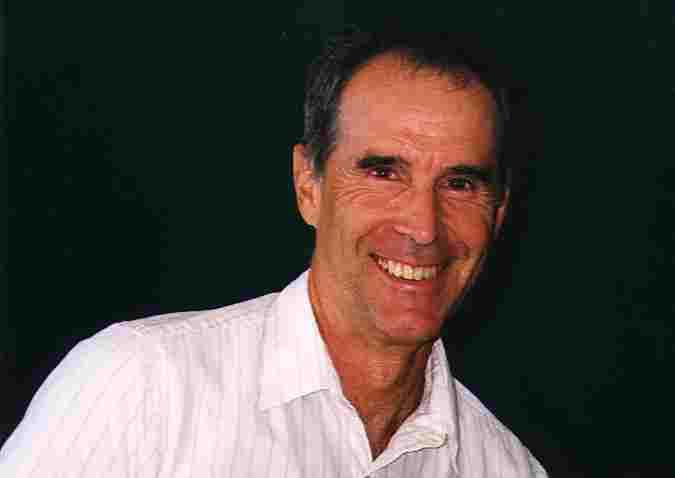 What is your main ESL activity now? What are your principal projects, and what is on the back burner?
Administration and program development. We're about evenly divided between preparing international students for the language demands of academic study - primarily in transition programs and academic support programs for graduate students - and in short term on campus or long term off campus ESL and academic orientation programs. Our major on campus development at the moment is a series of three credit graduate writing and oral communication classes. Our primary off campus effort is in developing online delivery of content based courses.
How did you start your ESL career?
Peace Corps.
Who influenced your decision?
Not so much a person as the experience of teaching and teacher training in the Peace Corps.
What were some important formative experiences in the early stages of your development?
I had a couple of years of high school teaching which gave me confidence in the classroom. After the Peace Corps experience the opportunity to work as a teaching associate while a graduate student allowed me to observe and learn from a variety of teachers. I did not so much adopt anyone's style as I adapted aspects which seemed to work well for me. At the same time I sought out opportunities to do curriculum development work, assist in placement, evaluate and coordinate the testing program, and become knowledgable in any other administrative or support program that was part of the operation at Ohio University.
What are the four or five language/culture backgrounds with which you are most familiar as a teacher?
Japanese, Korean, Chinese, Arab, Brazilian.
Which ones are you familiar with from the perspective of a language learner yourself?
None.
If you had to give three pieces of advice to a new ESL teacher, what would they be?
Listen to and observe:
1) other teachers - compare what they say to what they do, note how students react, evaluate what aspects of their style fits you, accept that some things that work for them won't work for you.
2) students - before correcting or explaining try to hear what they say, what they mean to say, and what they are missing that causes confusion between what they say and what they mean to say.
Use the resources available to you:
It's much easier to have a text that provides a base and then adapt the material to fit the students and your style than to create everything yourself. If you are uncertain about how to approach a teaching problem, don't be afraid to ask for suggestions. Most teachers love to give advice. Some of it will be good.
Don't overplan.
There are multiple options for teaching any group of students and topic. You don't have time to explore them all to find the best one. Pick one and spend the time in making the delivery interesting and productive for your students.
What do you see as the most important issues facing the ESL/EFL teaching profession today?
From an American university perspective I think it is in adjusting to the change in the students now coming to the universities - fewer lower level, more higher level, for us more graduate and fewer undergraduate. The challenge is to determine the holes in the students' English language preparation even at high levels. Most often it seems to be in writing and in spoken communication. The question is how to address those weaknesses while the student is already involved in substantial academic coursework.
Interviewed by Robb Scott
2002 ESL MiniConference Online