Achievement Profile: Joy M. Reid
A Whirlwind of Activities for Diverse ESL Learning Styles
Joy Reid, author of the ESL classic, The Process of Composition, is a professor of English at the University of Wyoming, where she teaches writing, linguistics, and ESL methods and coordinates the ESL support program. ESL MiniConference Online is pleased to share with our readers Professor Reid's insights from a recent interview.
Some Joy M. Reid links:
E-mail Joy Reid (JReid@uwyo.edu)
The Process of Composition - 3rd edition (1999)
Understanding Learning Styles in the Second Language Classroom - Edited by Joy Reid (Prentice-Hall) (1998)
Fostering Common Ground: The Strategic Relationship Between IEP and the MATESL Program in U.S. Higher Education. A Workshop Report (1997)
Which Non-Native Speaker? Differences Between International Students and U.S. Residents (Language Minority) Students (1997)
The Curricula of Teacher Education Programs: What's Right, What's Wrong and Is There a Gap? (1997)
A Learning Styles Unit for the Intermediate ESL/EFL Writing Classroom (1996)
Authenticity and Authentic Materials: Using Student-Produced Writing in ESL Materials (1995)
The Process of Paragraph Writing, 2nd Edition (1994)
Responding to ESL Students' Texts: The Myths of Appropriation (1994)
Extending the Benefits of Small-Group Collaboration to the ESL Writer (1993)
A Computer Text Analysis of Four Cohesion Devices in English Discourse by Native and Nonnative Writers (1992)
The Writing-Reading Connection in the ESL Composition Classroom (1992)
The Dirty Laundry of ESL Survey Research (1990)
The Learning Style Preferences of ESL Students (1987)
Using the Writer's Workbench in Composition Teaching and Testing - in Technology and Language Testing. A Collection of Papers from the Annual Colloquium on Language Testing Research (Charles W. Stansfield, editor) (1986)
Intermediate ESL Composition: The Use of Specific Detail and the Point Paragraph Outline (1982)
The Application of Holistic Grading in an ESL Writing Program (1981)
An ESL MiniConference Online interview
with Joy Reid: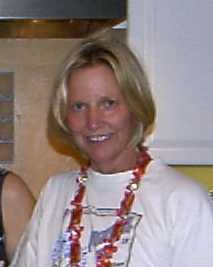 What is your main ESL activity now? What are your principal projects, and what is on the back burner?
This year I have been on a leave of absence from the University of Wyoming (Laramie, WY). I have been living at a friend's house on Maui, working on several projects and doing some necessary mid-career reflecting. I finished the first draft of what has turned out to be a huge writing project (Prentice-Hall/Pearson), an introduction to linguistics textbook that I decided to write out of self-defense because the class I teach at UW is a course for non-majors, and I have been unable to find a suitable textbook. I am now beginning the inevitable revisions on that manuscript. In addition, I have been working this year on a large-scale textbook project with Houghton-Mifflin. We three co-editors (Pat Byrd at Georgia State, Cynthia Schuemann at Miami-Dade, and I) are mentoring about two dozen authors who are writing a textbook series directed at U.S. resident ESL students at U.S. community colleges. This is a group of ESL students that has not been well-served by textbooks written for international students, and so little research has been done that we are proceeding both with research and with writing.
How did you start your ESL career? Who influenced your decision? What were some important formative experiences in the early stages of your development?
A tornado started my career in ESL. My husband returned to graduate school at the University of Kansas (Lawrence, Kansas), and I was scheduled to teach first-year composition at Washburn University. But the day we drove over to Topeka to sign my contract was just hours after a killer tornado had destroyed a mile-wide path through the city, including the campus. No classes for me. A friend told me that the KU Applied English Center was hiring, so I interviewed with the director, Ed Erazmus, then took his ESL Methods course as I began teaching--I earned as I learned.
The teaching approach was the old "Michigan Method." I taught Pattern Practice, Reading, and what was called "Writing," but what was actually grammar exercises that the students hand-WROTE. After several semesters at the AEC, I learned that the English Department was having trouble with "foreign students" in their first-year composition classes. The solution of the composition director was to bundle all those students into two sections of the course. At the time (the late 60s) this solution was not the forward-looking "sheltered course" we have today, but rather a way to get rid of a problem. However, the results were far-reaching, and I learned a great deal as I taught the composition class of the times: students read about the 1920s, read Hemingway and Fitzgerald and other authors, and wrote literary analyses. As you might imagine, I was the recipient of many learning experiences, among them developing curriculum specific to student needs.
What are the four or five language/culture backgrounds with which you are most familiar as a teacher? Which ones are you familiar with from the perspective of a language learner yourself? What insights have you gained in how to meet the needs of English learners from these cultures and language backgrounds?
I've taught ESL more than 35 years, so I've encountered the language and cultural backgrounds of many students. The students at KU came from around the world, but particularly from Spanish-speaking countries. In the 1970s, the program I helped found at Colorado State University was primarily Libyan and Iranian until politics intervened--and suddenly there were none. Later, the CSU program deliberately became diverse, with students from Africa and, increasingly, Asia, joining Arabic and Spanish speakers. More recently, UW has welcomed students from Eastern Europe.
As a language learner, I'm so field independent and visual, such a non-risker and reflective learner, that I am relatively unsuccessful. This fact has given me empathy for students with similar problems, and it has stimulated my research interests, which are almost exclusively classroom-based. That is, I am constantly searching for ways to make language learning more effective and efficient for my students.
One of the most interesting parts of ESL teaching is that classroom diversity. I remember a visit from a Ministry of Education advisor from Indonesia, who explained that the students in our program had mentioned to her that they didn't really get much time to speak in their advanced oral skills course. I realized that the class was split evenly between Asian and Arabic speakers, and that the Arabic speakers were indeed monopolizing the oral communication. So I talked with the students, explaining what I knew about their style differences and asking them for input. I described the continuum of impulsive and reflective learners, on which I hypothesized the more impulsive, interruptive, overlapping speech patterns of Mediterranean cultures with the more reflective patterns of many Asian cultures, in which pauses between utterances and careful selection of responses reflect the features of courteous conversation. We then discussed the concept of "wait time," the pauses between speaker and responder that seem uncomfortable to members of one culture but normal among members of another. Then I asked the students to do a little math: how many minutes of each fifty-minute class period "belonged" to each person in the class? Finally, I asked the Arabic students to patiently endure the "wait time" that would allow the Asian students to participate more fully. I asked the Asian students to work on being a little more "impulsive" in their participation opportunities, to practice answering more quickly, a strategy they would need in upcoming university classes. And we all agreed that the discussion resulted in some really exciting learning.
If you had to give three pieces of advice to a new ESL teacher, what would they be?
First, to ASK, especially to ASK STUDENTS. Teachers are often good about asking questions concerning their employment, the program curriculum, teacher- and equipment resources. They are less likely to ask students. The more experienced a teacher I have become, the more I ask students. I would never have found out about contrastive rhetoric if I hadn't asked students, semester after semester, about their cultural ways of presenting written information. I could not have taught in my first computer classroom if I hadn't had students who were more computer-literate than I. My research with learning styles is based on asking students, not only about their individual preferences but before that about the language to use as I constructed the survey. When I revise a textbook, my students that semester help; they evaluate exercises, select new student models, and suggest changes. More recently, my interest in US immigrant students' writing came from asking why these "ear learners" of English made specific errors in their writing. For instance, I asked a student why she capitalized the way she did: "Because you have to capitalize the letter 'I,' " she said--whether the "I" was stand-alone, at the beginning, the middle, or the end of a word. And, as I grow older, I am further from the students each year; I need to ask simply about their thoughts and lifestyles: why a student newsletter advised students to "save money by eating breakfast at home," or whether students really do watch car racing (and why?).
Second, to keep reaching for better ways to teach--and, of course, to experiment (not "to do an experiment," but to experiment with materials, approaches, activities, and the like). And then, of course, to ask the students: to have students evaluate each experiment--and to pay attention to student assessment and suggestions. This "action research," which is classroom-based and focused directly on students, keeps teaching fresh because the teacher is always learning as much as the students. For busy teachers, keeping brief notes and comments on lesson plans provide opportunities for later reflection; no new exercise or approach or material should be considered a success or failure until it's been used (and revised or at least reconsidered) three times.
This is not to say that busy teachers should concentrate on making their own materials rather than on using a textbook. Textbooks represent years and years of experience, years of development, and years of refining and revising. Using a new textbook can be as refreshing and exciting as developing materials, and often that is easier and more successful. Further, the ESL program has no doubt spent time, effort, energy, and expertise developing curriculum, syllabi, and resources based on institutional and program goals. Using the results of that time and expertise is a no-brainer.
Third, to realize that what is called "teacher burnout" may have nothing to do with classroom teaching. Instead, it might better be defined as the environment and the program work that take place in addition to teaching. Certainly a heavy teaching load can cause fatigue, even exhaustion, but "burnout" offer results in resentment, emotional stress, fear, and/or anger. For example, teachers need to be able to distinguish between the feelings that come from travelling among several programs as a "part-time person" and actually closing the classroom door and greeting the students. Another example: knowing the difference between the experiences of committee meetings, retention memos, broken media, or required forms from what actually happens in class meetings with students.
This may seem a strange piece of advice, but I believe that education, and particularly marginalized educational settings such as ESL, lose good teachers not so much because of money or status but because teachers confuse the meaning of "teacher burnout," which they associate with teaching and so cannot "fix" without changing careers, and events and work that take place external to teaching, which they can mediate and even change over time.
Interviewed by Robb Scott
2002 ESL MiniConference Online