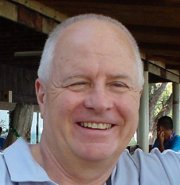 Dave Hopkins
Festschrift

Cross-Cultural
Colleague
by Tadashi Shiozawa

My Former Student
by Ray Clark

A Man with Verve
by Diane
Larsen-Freeman

Shining Star
by Saad Saleh

Tough Love
by Marc Helgesen

Kindred Spirit
by Bruce A.
Veldhuisen

TESOL Standard
Bearer
by Robb Scott

A Job
Well Done
by Steve Wade


David Hopkins
Festschrift
on the ESL
MiniConference
/ Index /
/ Letters /
/ Search /


David Bruce Hopkins was born on November 5, 1942. He grew up in Brattleboro, Vermont, and earned his high school diploma from the Northwood School in Lake Placid, New York. David Hopkins earned a degree in Russian Studies from Marlboro College, in 1968.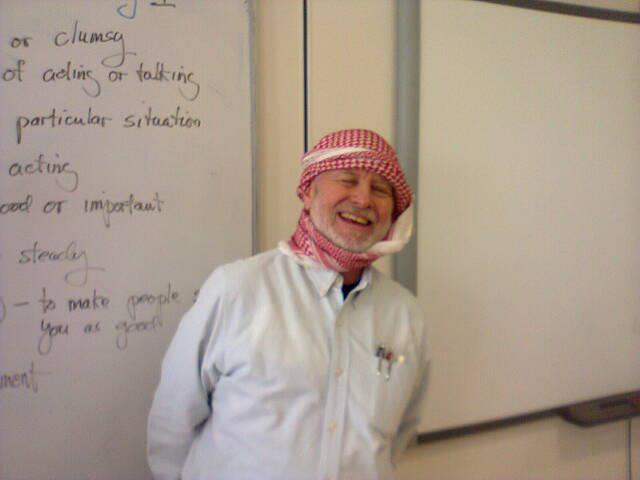 He earned a TEFL Certificate, from the School for International Training (SIT) in 1968, and a Masters in Intercultural Management and a Master of Arts in Teaching (ESOL) from SIT, in 1972.
Dave Hopkins currently resides in Thailand, and serves as a lead teacher in the Professional Development Unit of the English Language Studies Department at King Saud University - Preparatory Year Program, in Riyadh, Saudi Arabia. His career includes the following posts and accomplishments:
1977 - Training Project Director, ACTION/Peace Corps, Botswana

1977-78 - Materials Developer-Setswana, Peace Corps/Experiment in International Living, Vermont

1978-79 - Program Developer, Experiment in International Living, Vermont


The Experiment in International Living

1979-83 - Program Director, Consortium Refugee Projects: Indonesia & Thailand

1983-85 - Director, CELT, Experiment in International Living, Bangkok, Thailand

1983-85 - Language Specialist, Academy for Educational Development (USAID), Pakistan

1985-87 - Teacher Training Specialist, USAID/Fulbright Commission, Egypt

1987-88 - Senior Program Developer, The Experiment in International Living, Brattleboro, Vermont

1989-90 - EFL Instructor, University of Nevada-Reno, Tokyo, Japan

1990-96 - Director/EFL Instructor, Ohio Program of English Language Teaching, Chubu University, Japan

1996-98 - Director of Studies, American University Alumni Language Center, Bangkok, Thailand

1998-2010 - Academic Director, TEFL International, Rayong, Thailand


TEFL International teacher-trainees

2007-2008 - Instructor, M.Ed. TESOL Program, Asia University, Thailand

2010-2011 - Senior English Language Fellow, United States Department of State, Islamabad, Pakistan


Workshop participants, HEC, Pakistan
In addition to his skills and experience in teacher education, course design, media and intercultural development, David Hopkins has established friendships and built a reputation for hard work, thoughtfulness, and continuous improvement. He sent out the following message as an Internet holiday greeting recently:
It tis the Season to remember friends and family, and wish for the peace and happiness of all people on Earth. Let us join with our sisters and brothers of all faiths and cultures to pray for understanding and warm hearts.

I have been blessed with an international family from my Thai wife Dao, and daughter Tskao and granddaughter Gem, to my wonderful son Davey of Brasil, to my daughter Diana and grandchildren Erynn and Christian. I have been blessed to live and work in Brasil, Egypt, Japan, Thailand, Pakistan and now the Kingdom of Saudi Arabia with one of the most ethnically diverse groups imaginable. My teaching partner Elvis is a South African of Xhosa origins and my close friend is Nuri, an American born in Turkey. These and more are my most treasured things.

There are pets who own our hearts and parents who brought us here and yet we are all part of the same family. What a wonder!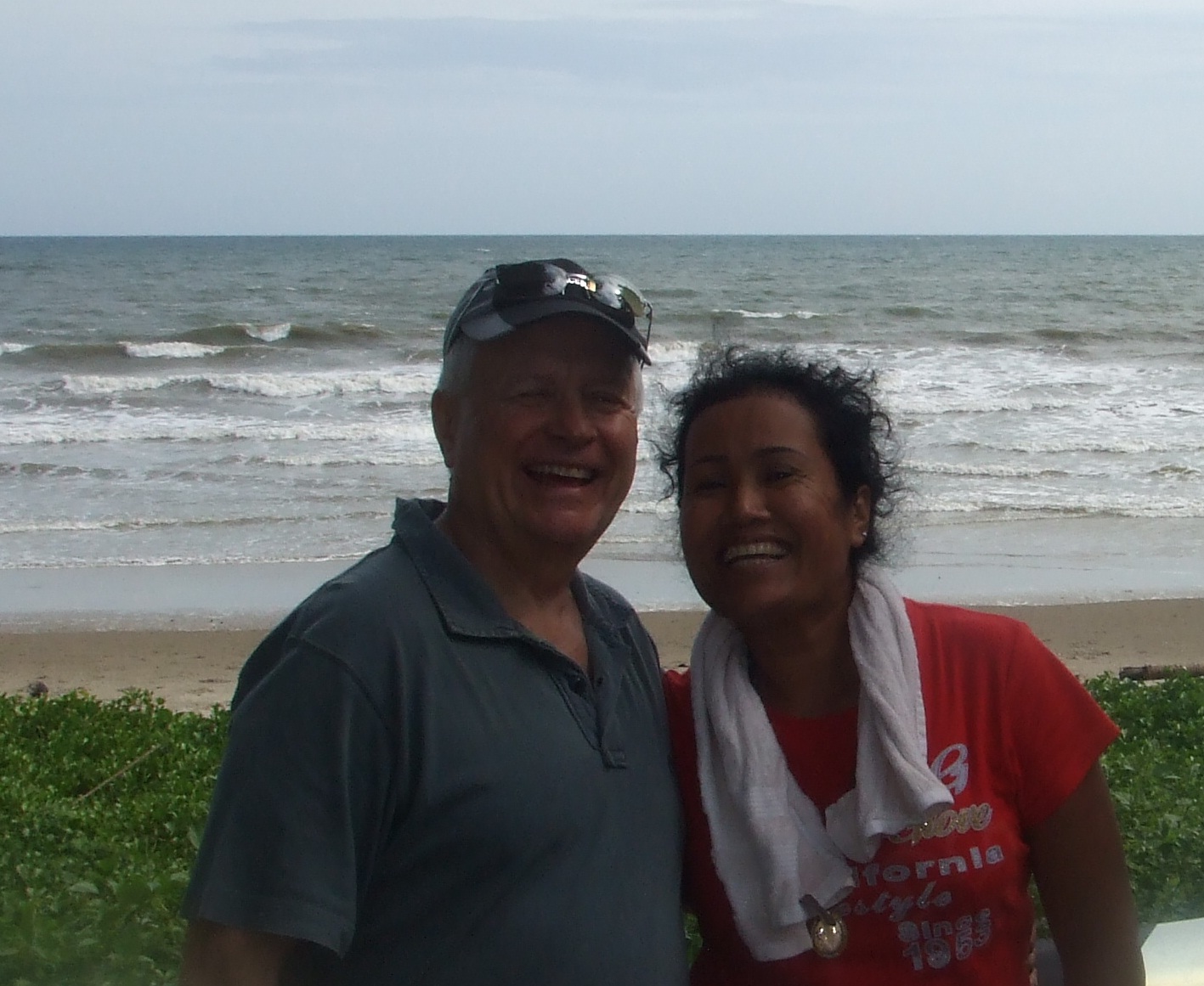 Dave and his wife, Dao
photo by Marc Helgesen
Some may argue that it is too early to celebrate a festschrift in Dave's case. Obviously, he continues on a trajectory of personal and professional experiences that has actually accelerated in recent years, as if he has discovered a new gear and shifted into super overdrive.
At the same time, in 45 years so far of professional activity, Dave Hopkins has made such a positive difference for so many students, teachers, friends, and colleagues, that it makes sense for us to throw out a few "anchors in time" to mark this occasion, and reflect on what it means to live and learn cross-culturally for as long as Dave has.
ESL MiniConference Online will make a commitment here and now that this Summer of 2012 "early festschrift" will be followed by an even bigger festschrift when David Hopkins hits the 50-year mark in his career. The articles from friends and colleagues which are included in this summer's Dave Hopkins Festschrift provide ample evidence of the indelible impressions his work in cross-cultural communication and English language teaching continues to make in the lives of so many who are grateful to call Dave their friend. His example is an inspiration.
Would you like to add your article to the Dave Hopkins Festschrift?
Articles accepted the rest of the summer and into early autumn.
Send your message to: DrRobbScott@gmail.com
THANK YOU FOR JOINING THE CELEBRATION

2012 ESL MiniConference Online